New Music Friday: Releases You Need to Hear (Sept. 22)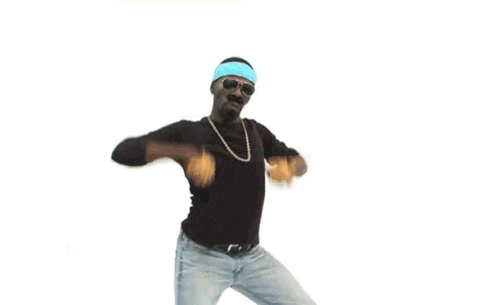 Friday is back like it never left. This week was flooded with tons of new music. From Khalid to Mya, my ears are thoroughly satisfied. My playlist is thick! Here's the list of this week's new music releases you need to add to your playlists.
DJ Kay Slay featuring French Montana, Dave East, & Zoey Dollaz – Rosé Showers
DJ Kay Slay has been dropping star-studded singles since his announcement of his new album The Big Brother in July. He continues the streak on the newly released "Rosé Showers," with French Montana, Dave East, and Zoey Dollaz. The Trackateering Music produced track opens up with a smooth hook by J-Delice, then transitions into a thumping beat for the club. French Montana leads the pack with his opening verse rapping about having sex, stacking his coins, and drinking Henny. Dave East follows right behind him and shines, rapping about being on the streets to flexing on his glow up. "I was in the trap with my gun in hand," he raps. "Now it's champagne, I don't wanna dance / Rosé, Dom P, Clicquot, I'm bent / Blue hundreds, fuck what I spent." Zoey Dollaz closes out the track with hard-hitting bars. "Rosé Showers" is a track you vibe to when you're pre-gaming before the club and when you get there. When you listen to the song, you'll want to start popping bottles.
DeJ Loaf – Changes
I've never been a huge fan of DeJ Loaf. It might be because of my line sister, Ebony. Sis played "Try Me" so many times! Luckily with DeJ Loaf's new single "Changes," she's starting to grow on me. In the horn-filled track, DeJ Loaf reflects on her ups and downs and about all the different phases of her life she has gone through. "Old friend that turned into strangers / Ex-lovers mad that I'm famous, they see the picture I'm painting," she raps. "I been going through changes / I prayed to God and I made it." The new single, which is set to be featured on DeJ Loaf's debut album Liberated, is a vulnerable and unapologetic track from the Detroit spitter. Her previous single "No Fear" tied with "Changes" is a peak into the direction DeJ Loaf wants to go in. She's on this "no fucks given" train and I'm all here for it.
Khalid – Perfect
From having his debut single on the Billboard Hot 100 and winning Best New Artist at the 2017 VMAs, Khalid has had a great year. His album, American Teen, was one the best of 2016. He's continuing his reign with the release of "Perfect." With just an acoustic guitar, Khalid's soothing and soulful vocals shine as he sings about searching for perfection. "Something's stopping me from becoming a better person / I could try to pace myself, but I don't think that it's worth it," he sings. "What's the point in workin', if a wish is never certain? I know I'll never be… perfect." The track may only be a rough draft and might not ever get released as a final cut according to Khalid but it needs to. I could only imagine how the strong and powerful lyrics would sound on a mastered version. Cross our fingers that Khalid decides to not leave "Perfect" as a rough draft.
Mýa – Ready for Whatever
If you still see Mýa as the young girl singing in the gym from her "Moving On" music video, you've seriously got to get the image out of your head. She's grown up and is killing the R&B scene. Mýa has been releasing music independently for the past couple of years now and it's been AMAZING. Just listen to her Grammy-nominated album Smoove Jones and her EP Love Elevation Suite. You'll see that she's an underrated R&B artist. Mýa's new single "Ready for Whatever" proves that she needs to be on your radar. Over a thumping beat, the sensual and sexy track finds Mýa singing about being down for whatever with her man. "I'm not all in my feelings just telling you how I feel / Cause I got caught in the moment tell me where you want to take it from here / Cause I'm ready for whatever," Mýa coos. "Ready for Whatever" is a bedroom banger. It's a track that will want you to do all type of things to and with your boo. Go ahead and add it to your baby making playlist.
Melanie Fiona – Remember U
Melanie Fiona is back!!!! The vocal powerhouse took a long break from the music scene. We haven't heard much from her since she released The MF Life in 2012 and the 2015 release of "Bite the Bullet." Now, after having a beautiful baby boy, Ms. Melanie Fiona is back with a dominating track. "Remember U" is a song about heartbreak and how every time you try to move on and find someone knew, you can't help but think about your ex who broke your heart into a million pieces.  "I can't, fall back in love again / You broke this simple heart / That used to beat for you my friend," Melanie Fiona sings. "And I say that you've got some nerve just to come back and say that you're sorry / For what / You've got some nerve to break what I feel and play me now you're sorry." Between her spectacular vocals, horn, guitar, and drum filled production, and the lyrics, "Remember U" is great comeback single from the Toronto native. Melanie Fiona is back and coming for blood.
PARTYNEXTDOOR – Own Up to Your Shit
PARTYNEXTDOOR just keeps the singles coming every week. It's like he has a vault of music that won't stop sharing what he's been working on. Either way, I've been pleased with the singles he's been blessing my ears with. This week, my ears were blessed with "Own Up to Your Shit." The emotional track, that has sound elements from "Pillow" by Tony! Toni! Toné!, has no underlining meaning. It is clear and cutthroat He sings about a woman playing the sympathy card and making him out to be the bad guy. "Should've known, sittin' courtside, you learned how to play games," he sings. "They don't believe you, nah / I'm the only one who put his head down on your hospital bed / You the one who let me down." Somebody is mad at Kehlani. Nonetheless, "Own Up to Your Shit" is yet another bomb track by PND. It's vulnerable, which is what we all mostly like from artists. If you're mad at your ex, just send them a link to this song. It will sum up everything you've been wanting to say and more.
Lecrae – All Things Work Together
Lecrae has defied the odds of what it means to be a Hip-Hop Christian Artist. He's continuing to do just that with the release of his eighth studio album All Things Work Together. What stands about this album is that it can thrive on the radio, unlike Tasha Cobbs Leonard and Nicki Minaj's collaboration (sorry, I'm not here for it). All Things Work Together is a wide range of music with beats that you can vibe to. Lecrae has a way of flowing his rhymes together in a fashion that gets the message across to listeners. Who says you can't have trap like productions by Go Grizzly, who produced "Thick" by O.T. Genasis and still rap about God? Lecrae proved you can. Tracks like "Blessings," "I'll Find You," and "Lucked Up" make All Things Work Together a great album and one of the best of 2017. Don't sleep on Lecrae.
Ty Dolla $ign – Message in a Bottle
For the past year, Ty Dolla $ign has been featured on several hot tracks like "Fallen" by Sevyn Streeter and "It's a Vibe" by 2 Chainz. Now, he's gearing up to release his new album Beach House 3 on October 27th. While we wait, Ty Dolla $ign has dropped a new single called "'Message in a Bottle." It's an acoustic track that's about a subject some of us probably know too well: drunk texting. "Typed in my address, it led to some sex / Now I'm dressed / Poppin' these Advils and textin' my ex / Thanks to the message in a bottle," Ty Dolla $ign sings. The track is a different sound compared to some of the other music Ty Dolla $ign has released. He's on this end of the summer/island type of vibe. I like the direction he's going into with this new album. I'm excited to hear it.
Rapsody – Laila's Wisdom
If you've never heard of Rapsody, now is the time to become familiar. The North Carolina native has been branded as the black soul sister hip-hop has been missing. Don't believe the hype? You will once you hear Laila's Wisdom. The 14-track LP is packed with classic hip-hop beats from producers such as 9th Wonder and Terrace Martin and elements of funk, jazz, and R&B. From start to finish, Laila's Wisdom is energetic and "colorful" as Rapsody said in a recent interview. Laila's Wisdom is an album worth listening to because of the lyrics. She tells a story of growing up and the representation of women, specifically in hip-hop. Tracks like "Power," "Black & Ugly," and "A Rollercoaster Jam Called Love" are just a few reasons why Laila's Wisdom is worth hearing and is another great album of 2017. Rapsody is another artist you shouldn't be sleeping on. Get into her!
Jhené Aiko – Trip
Jhené Aiko pulled a Beyoncé and surprise released her second studio album, Trip. The album is exactly just that, a trip. The 22-track LP literally takes you on a journey in R&B with so many different styles of music and mellow productions. Jhené Aiko describes Trip as an "epic, psychedelic journey beyond the boundaries of R&B." She also revealed that she's been a mental, emotional, and physical journey since the passing of her older brother in 2012. Trip reflects those moments of her trying to figure things out and put the pieces together. Listening to the album, you can hear the vulnerability in Jhené Aiko's voice and lyrics. The album is so damn good it's hard to pinpoint just a few tracks that stand out. They all stand out. "Ascension" featuring Brandy… OH MY GOD. The feels I get hearing the harmonies and melodies are just indescribable. Trip is a great follow-up to Jhené Aiko's debut album Souled Out. She has proven to be one of R&B's gems and is an artist that deserves all the recognition.
September has been showing out with the new music. We have one more week to go in this month, so I'm sure artists are going to drop some heat to end the month off strong.
Every song and album is now available to stream and purchase on Spotify and Apple Music. As always, the music does not disappoint. Go ahead and add them to your playlists.