New Music Friday: Releases You Need to Hear (Sept. 15)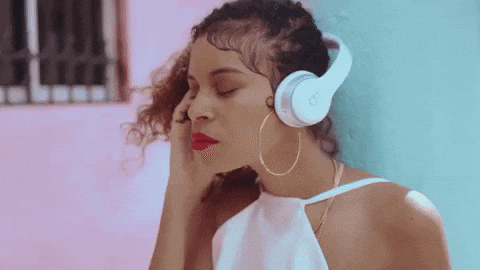 Friday has come once again. This week was a little slow in new music releases. Nonetheless, some artists came through and dropped some hot new music for us music lovers. Here's this week's list of new music you need to add to your playlists.
Gucci Mane featuring The Weeknd – Curve
Since being released from jail last year, Gucci Mane (Guwop) has dropped two albums and several mixtapes. He came back like he never left dropping hit after hit. Guwop is gearing up to release his highly anticipated album Mr. Davis, which is now slated to be released in October. This week, he released another track from the album titled "Curve" featuring The Weeknd. "Curve" has a Gucci Mane signature styled trap beat that's bound to get you dancing. The Weeknd opens the songs and lays his verse and the chorus. "Spanish girls wanna kiss me / A nigga wanna come and diss me / And put a hex like a gypsy," The Weekend sings. Guwop turns right around and drops his verse, getting you hype with his punch lines and flow. "She look like a model, but a devil in disguise / All these chains on me, I look like Deion in his prime / You know you came to fuck, so why the fuck we wastin' time?," Gucci Mane raps. "Curve" is a bomb collaboration between La Flare and The Weeknd. It shows Guwop's album Mr. Davis is going to be his best yet. Guwop doesn't plan on stopping his glow up.
Post Malone featuring 21 Savage – Rockstar
While Post Malone continues to work on his sophomore album Beerbongs & Bentleys, he dropped a new single called "Rockstar" featuring 21 Savage. Over a mellow beat, Post Malone shows off his catchy melodies. "I've been fucking hoes and poppin' pillies, man, I feel just like a rockstar," Post Malone sings. 21 Savage comes in and raps about his sexual escpades in LA (probably referring to his girlfriend Amber Rose). "Rockstar" may not be a radio hit single, but it's definitely a song you can ride out to. You know Post Malone is always down for a track you can cruise to.
Nick Jonas – Find You
I have a soft spot for Nick Jonas. I don't know if it's his cute face or abs, but the boy can sing and is the best Jonas brother. His hits like "Jealous" and "Close" sold me. He's easily become a favorite of mine.
After releasing the summer hit "Remember I Told You" with Anne-Marie and Mike Poser, Nick Jonas is back with his follow-up single, "Find You." The Jack & Coke produced track showcases a new style from Nick. He's switching up his usual funky and up-tempo music to sultry, subtle, mid-tempo dance like feels. "I taste the words that keeping falling out your mouth / You got a logic I can never figure out," Nick swoons. "If I could hold you then I'd never put you down / But I never really know just where to find you." His new style is definitely different from "Chains" and "Bacon." Nonetheless, with Nick's smooth vocals, "Find You" shines. I like the direction he is going into. It shows that Nick is versatile and can shine in any capacity.
Jessie Ware – Alone
Once again, Jessie Ware blessed my spirit. The music she has released in the past month, which will all be on her new album Glasshouse, have been some of her best work. "Alone" is another track that I can't get enough of and hasn't disappointed me. The powerful ballad showcases Jessie's beautiful vocals. "Say that you're the one who's taking me home / Cause I want you on my skin and my bones / Knocking me off my feet / Just say I'm the one that you need / Say that you're the who's taking me home / So I can get you alone," Jessie Ware sings. Glasshouse is looking to be Jessie's best album yet and catalog of nothing but hits. I'm all here for it!
Toni Braxton – Deadwood
If you know me, you know I love me some Toni Braxton. I've been waiting for her to release some new music and now she has. She's back with her new single "Deadwood" from her upcoming album Sex and Cigarettes, which is due to be released early 2018. The last time we heard from Toni Braxton was with her Grammy-winning collaborative album Love, Marriage, & Divorce with R&B singer, Babyface. "Deadwood" picks up where Love, Marriage, & Divorce left off but in a sexy, more sophisticated way. Over guitar strums, drums, and violin strings, Toni Braxton sings with soulful vocals about heartbreak and how she's not letting it break her down. "Just want to let you know / I won't let this one go / You got me down, but I ain't out," Toni sings. "Think you got me good / Left me like some deadwood / I may be down, but I'll turn around."
"Deadwood" is a great return single for Toni Braxton. It's signature Toni. If you love her and her music, the new single will not disappoint. Toni Braxton is back and better than ever.
Jessie J – Think About That
I had to save the best for last. I've followed Jessie J since she was posting videos on YouTube with her blunt haircut and bangs. She's a powerhouse vocalist but some of the music she releases does not reflect it. Thankfully, the new direction she is going into, is going back to what makes her a force to be reckoned with and one of the best vocalists of this generation.
The 29-year-old British singer released her first official single, "Think About That," from her upcoming album, R.O.S.E. The single is nothing like Jessie J has released before. It's raw, real, and unapologetic. She's pouring her heart out in a way that I've never seen or heard her do. Over an edgy ballad, Jessie J sings, "Think about that time when you blamed me / Think about that time when I called you up / And I said I needed saving / Think about that time when you said you cared / You were lying, tryna faze me." The powerful lyrics don't just stop there. "Years of grining, you took it, you broke it / All cause you're faking / You wanna be famous / Say it, you wanna be famous." Sounds like Jessie J is still hurting from her break up to Luke James (I would be too. The brother is fine as hell).
"Think About That" is not a radio hit and I am totally okay with it. Jessie J said on her Instagram that the music she is releasing now is a new wave, a wave most people will not be down for because it's not like her hits "Bang Bang" or "Flashlight." Honestly, this is the Jessie J I've wanted to hear since I heard "Who You Are." I can feel her emotion and the pain in her voice in "Think About That." To me, that is more important. I can't wait to hear what her new album R.O.S.E. has in store.
Each song is now available to stream and purchase on Apple Music and Spotify. As always, they don't disappoint. Go ahead and add them to your playlists!