New Music Friday: Releases You Need to Hear (Sept. 1)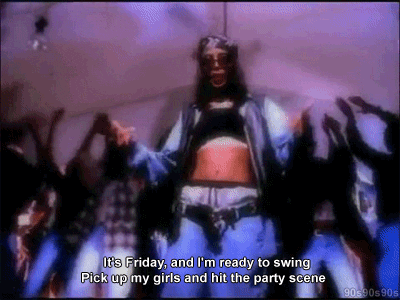 It's Friday again! You know what that means? New music! Here is the list of music that has been released in the past week, I think, you need to hear and add to your playlists.
PARTYNEXTDOOR New Singles
In the past two weeks, PARTYNEXTDOOR has released not one but four singles: "Break Me Down," "Damn," "Naked," and "Put It on Silent." Each single is different and has PARTYNEXTDOOR's signature style. You know PARTYNEXTDOOR is good for giving listeners a good break anthem, then turn around and give us a bedroom banger. In "Break Me Down," we find the Canadian singer/songwriter singing to an ex about her enjoying it when he's down over a trap and R&B mix production. "Ain't this what you wanna see? / Me breakin' down / I feel you love the fact that I'm breakin' down," PND sings. We all have that one ex that makes us feel the same way. "Damn" continues the same breakup aspect of "Break Me Down." The lyrics in "Damn" will make you want to call and spill your heart out to your ex. "Never thought you bring these out me," PND sings. "Never thought you had my head on a leash / Never thought you had my heart tryna leak / Saying things I never about." PND's next single "Naked" sings about wanting his girl to get naked and expressing his fantasies to her. "Don't say that you want it if you can't take it / I'ma throw these hunnids / Can you break it," PND swoons. "Put It on Silent" switches up with PND singing about being a side piece and not giving two fucks about it. "I'ma keep goin' / Even if your phone starts ringin' / Even if your boyfriend trippin' … There's someone out there who got sympathy for your nigga / Not me." The remix to "Put It on Silent" featuring Ty Dolla $ign is equally good and continues the same vibes. Even if the four tracks aren't on PARTYNEXTDOOR's next album, they are enough to hold us over until then.
Frank Ocean – Provider
Since releasing Blonde and Endless last year, Frank Ocean has been continuously dropping new music such as "Biking" and "Lens." During the VMAs blessed us again with another single, "Provider." The mellow and percussion filled track plays with Frank Ocean's style. We hear Frank sing to us and showcases his rap skills. "You had you some birthdays, could you prove it? / Show me the wisdom in your movement / Show me some wisdom in your movement / Feelings you provide / I know it, I know it," Frank sings. "Provider" is signature Frank Ocean. If you love him and his music, you'll love this track. It's great that he is bringing new music more often now. Hopefully, he won't disappear on us again.
Maroon 5 – What Lovers Do
Leave it to Maroon 5 to drop a single that's catchy and has the best cruising down the highway vibes. "What Lovers Do" does just that. It's a pop, catchy tune for the end of the summer. To top it off, my favorite new artist, SZA, is featured on the track. Adam Levine and SZA sing about being lucky in love and being too old to play games. "Are we too grown for games? / Are we too grown to play around? / Young enough to chase / But old enough to know better." It's a great anthem for lovers and will easily get stuck in your head.
Jessie Ware – Selfish Love
Since I first heard Jessie Ware on Nicki Minaj's "The Crying Game," I fell in love with her voice. Her new single, "Selfish Love," proves why she has easily become one of my favorite singers. The Benny Blanco, Cashmere Cat, and Ryan Tedder produced track is a silky, summery, walking-on-the-beach type of track. Jessie Ware coos over an enticing beat with drums, atmospheric, and mellow pulses. "Selfish love, why do I do these things? / I break you down, just to get my way / Selfish love, darlin' you do it too / You tell me lies and I bend the truth," Jessie sings. "Selfish Love" is a sultry slow burner that's bound to make you want to run on the beach with your love. Jessie Ware's new album, which features her first single "Midnight" and set to be released towards the end of the year, is already looking and sounding like it will be one of the bests this year.
Each song is available now on Spotify and Apple Music. As always, I promise they won't disappoint.