New Music Friday: Releases You Need to Hear (Dec. 1)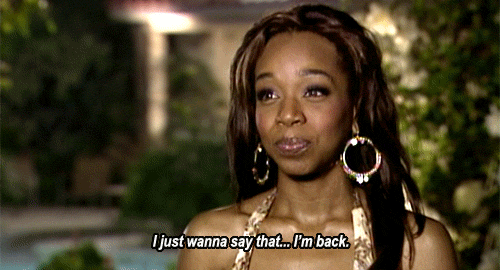 It's Friday already? A week flew by so quickly! It was a little slow with new music since the catch-up edition of New Music Friday. Even so, there were some gems dropped that you should listen to. Here's the list of this week's new music releases you need to add to your playlists.
Miguel – War & Leisure
Miguel dropped his fourth studio album and it's freaking phenomenal. For me, his last album, Wildheart, wasn't his best body of work. He needed something great to redeem himself. He definitely has with War & Leisure. The 12-track LP is filled with psychedelic flavor. With funky and bass-driven productions and beats, Miguel gives so many Prince vibes. His voice soars from track-to-track. Tracks such as "Wolf," "Now," and "Anointed" showcase Miguel's signature style and impeccable vocals. If you're going on a road trip anytime soon, War & Leisure is the album you should ride out to. It's bound to make you want to dance like no one's watching or put on a show for your boo thing.
Ed Sheeran & Beyoncé – Perfect
Ed Sheeran knows how to pull at your heartstrings and make you want to be in love. His latest single "Perfect" is one of the songs that you serenade your love to or play at your wedding. The song was already amazing but he decided to turn it into a duet with none other than Queen Bey herself. She adds that extra amount of bliss to the acoustic track. "Well I found a man, stronger than anyone I know / He shares my dreams, I hope that someday we'll share a home," Beyoncé sings. "I found a love, to carry more than just my secrets / To carry love, to carry children of our own." The collaboration between Ed Sheeran and Beyonce is eargasmic and will give you all the lovey-dovey feels. The two artists work so well together. Hopefully this isn't the last time they join forces.
Jessie Reyez – Cotton Candy
Ever since I heard "Hard to Love" from Calvin Harris' album Funk Wav Bounces Vol. 1, Jessie Reyez has been on my radar. Over the past couple of months, the 26-year-old Toronto native has dropped a plethora of tracks. This week, she released "Cotton Candy" for her fans and new listeners. The soft, electric guitar-driven track features Reyez stellar vocals as she sings about a broken relationship. "Still waiting for your call / Aren't you the one that's supposed to pick me up when I fall," she croons. "Nothing's easy in this world / Baby, believe me / I just hope you see it when you see me." Jessie Reyez should be on your radar. Her voice is too good, too powerful to overlook.
Roy Woods – Say Less
After releasing many EPs and teasing his fans for months, Roy Woods finally released his debut album, Say Less. The 16-track LP features guest appearances from dvsn, PARTYNEXTDOOR, 24hrs, and PnB Rock with productions by Nineteen85, LUCA., and S.L.M.N, among others. Say Less is filled with different musical styles from dance-hall to R&B. Stand out tracks "Balance," "Back it Up," and "Undivided" is where Roy Woods shines. Say Less is another album you can ride out to. For a debut album, Roy Woods has done a great job. It's definitely worth a listen if you haven't heard his music.
SiR – Something Foreign & Something New
Top Dawg Entertainment is the home to some great artists such as Kendrick Lamar, Ab-Soul, and SZA. SiR, a hip-hop and R&B newcomer, also calls TDE home. The Inglewood native and soul singer has released two EPs (Her and Her Too) since signing with the record label. There has not been any clues of SiR coming out with an album but he dropped two new tracks this week, "Something Foreign" and "Something New" while his fans wait on a full-length project. On "Something Foreign," SiR kicks off with a spoken-word type feel, singing about hip-hop's obsession with foreign-made cars over a piano-laced beat. "Trying to keep it humble in a world full of egos, gangstas, and evil," he sings. "Player in the game, but I'm making my own rules and I'm pulling up in something foreign." SiR's label mate, ScHoolboy Q, chips in on the track and adds his own flavor. "Something New," which features Etta Bond, is equally as mellow as "Something Foreign." SiR professes his love for someone with trippy horns, breezy saxophone notes, and head-knocking drums playing under him. "If everything else falls apart," he sings. "I still have you / If I can find my way back home, we'll make something new." Take a listen to SiR's new songs for an idea of what he has up his sleeve. If the two tracks are any indication of what he album will be like, SiR will have a bomb year.
2017 has blessed us so much great music. Let's cross our fingers that December will be filled with gems to end the year.
Every song and album is now available to stream and purchase on Spotify and Apple Music. As always, the music does not disappoint. Go ahead and add them to your playlists.